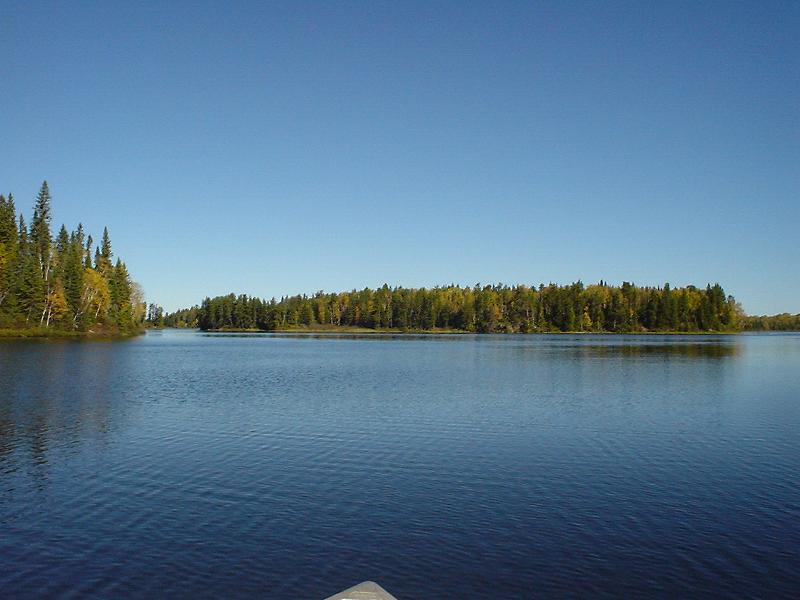 You are now coming into the large part of Henderson Lake, heading north.
The land ahead is the first of several islands. You can go to the right or left of the island.
The east side of Henderson Lake is infested with rocks, so proceed very
slowly past the chain of islands. The west side is fine ( to your left from here ).